Why is Every Body Looking?
The book Every Body Looking by Candice Iloh is a masterful piece of literature that has unique features and positive portrayals of black female femininity. The main character, Ade, is the oldest daughter in her African-American family, and the story follows her learning to navigate college life and young adulthood. 
Ade is getting ready to embark on a HBCU college journey.  Throughout the book she reflects on her childhood, family life, and the people who influenced her. It is a story that unfolds eloquently and each chapter leads to a more powerful piece of her story. For instance, a chapter about her in second grade brings to light a family embarrassment and tragedy that was never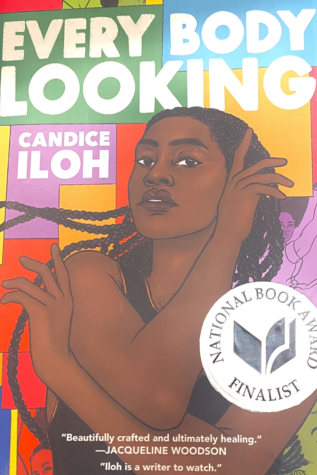 spoken about previously. It added to the understanding the reader has about Ade. 
It is interesting the way that the story unfolds sporadically instead of continuously. It can go from college, to kindergarten, to sixth grade, as long as the moment is meaningful to the story it is added into a chapter. Iloh has an impeccable way of connecting kindergarten with the present day and letting the story build itself. 
Iloh brings a new and desirable writing technique to the story. It is written in verse, reading just like a poem. The story ebbs and flows with rhythm that actually adds to indirect characterization; that in a way didn't distract readers or break away from the book's purpose. 
Many chapters center around music and rhythm and finding yourself through dance, and expression. Making the poetry style fitting, it creates an alive piece of literature that is an individualistic and unique interpretation to the life of a first generation African-American girl's story. 
Many sections uncover often not talked about parts of a family and love. Divorced parents, sexual assult, and a fear of diappointment and failure. Ade has to face these in her present and past, which is why the story is always growing and reads like poetry. Her life can be like poetry; it is destructive and beautiful all at the same time, with good and bad all happening at once.  
"When you start growing/further away from/what used to be home/you go looking for somewhere/that lets you be/what's inside your head."
–Candice Iloh    
Leave a Comment