The Future of Student Voting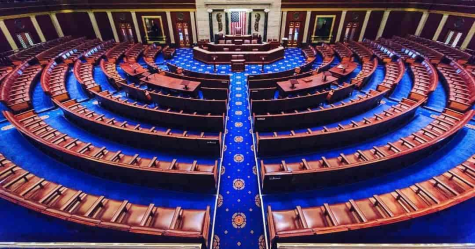 For Americans, voting is one of the most important events that happens every four years, when they get to choose a president to represent them in the government. The voting system is open to voters as young as 18 years old. High school students soon turning 18 are usually faced with the decision to vote, with some looking forward to it and contributing to the system, and others feeling the system needs change for the better, with more diverse representation.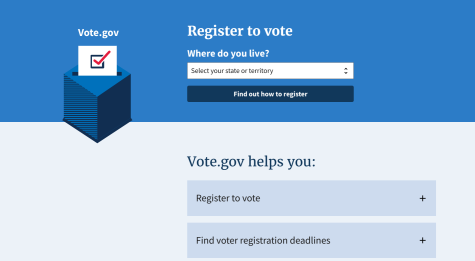 Government, a required class for high school students, teaches how the process of voting works. Students can find out how to vote and how to be a more informed voter. With programs like the YMCA Youth and Government, high schoolers are able to serve in model governments, allowing them hands-on experience. However, it still is hard to learn about parties aside from Democrats and Republicans. Arianna Goldfarb, a 10th grader a DVC who is in the YMCA Youth and Government, commented on representation in youth voting. 
" …it's very hard to really find your way into the voting process. Because you're separated into different categories," Goldfarb said.  
Democrats and Republicans being the majority for representation in politics, it is hard to find the variety of representation that a lot of people want. Other political parties are present in the election with over 54 parties to choose from, however many feel that they have to vote for either Republicans or Democrats for their vote to really contribute. 
It is a big leap to take part in the system of voting with a lot of controversy surrounding letting teens vote since the 1970s. Some believe that it is irresponsible to let teens vote since they are uninformed. Janaan Shahid, a senior at DVC, shared her perspective on teenage voters.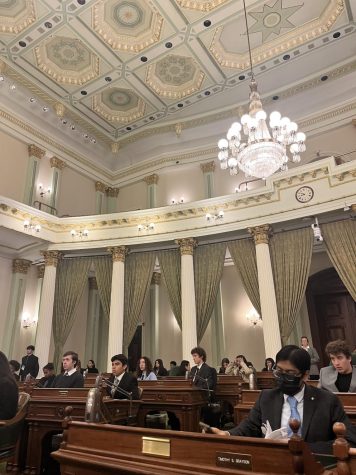 "I do know that it is important to vote and I know a lot of younger people are really upset that they're not allowed to vote. Because some people who had just turned 18 they say that they voted as a joke, which I think is actually very disrespectful…it's unfair that younger people who actually take the time to understand these social issues [aren't able to vote]," she said. 
Voters being uninformed is an issue present in voting that has been used in the argument against teen voting. Another argument is the irresponsibility of teens, as a criticism in a journal on the National Library of Medicine revealed. 
"…young people under 18 lack the ability and motivation to participate effectively in the electoral process," the authors wrote. 
There are solutions to encourage informed voting in teens, including passing laws to have a test of knowledge of the voting process. Shahid also came up with ideas for how to both lower the voting age and ensure new voters are informed in their decisions.
"If we were to lower it, like just have them take specific classes or courses in order for them to understand what their vote actually means, if they want to vote," said Shahid.  
Voters may still face hurdles, with the feeling of not being represented in the system present for some. Shahid shared her personal feelings surrounding her newfound ability to participate in our democratic system. 
"I am excited to be able to experience my first voting experience, but it's also kind of sad because I know it doesn't really matter as much and I know there's people who don't want me to have the ability to vote in the first place," she confessed. "It's kind of bittersweet." 
Despite all the hurdles and lack of representation many face and feel, voting is still seen as a big part of pushing for change in the United States. According to Pew Research, voting has been incentivized more for youth since the 2020 election, with over 62.8% of the total population voting in 2020. The feeling shared overall outlining the importance of voting is the wish to be represented in the government.
Leave a Comment