College App Advice for the Class of 2024: Student Perspective
College application season has finally ended for the Class of 2023 DVC seniors. Now that we have a second to breathe as college decisions roll in, the current class of seniors can take a moment to reflect on this experience and where we could have done things differently.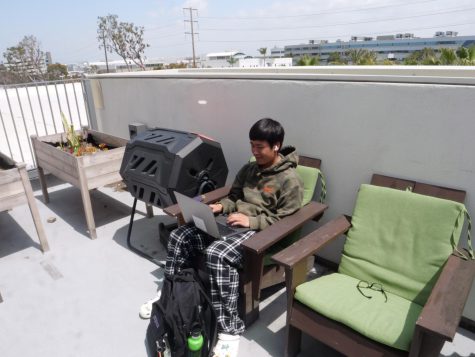 Nathan Mayeda, who applied to schools an abundance of schools, many of which were on the Common App, shared his process of selecting colleges that fit his intended major of Computer Science.
"I think for one college is about getting an education. So you definitely want to make sure your school not only has your major but it has a pretty solid program for your major," said Mayeda. 
Once you have fine tuned your college list, take a second to breathe before embarking on the whirlwind that is college application season. Fariha Ahmed expressed her initial experience with college applications. 
"It was really hard and difficult. It was like, I didn't think that it was going to be that hard initially when I was getting into it," she said. "So that's kinda my bad. I pushed it back. And that was like, my main problem with it, like I procrastinated on it and that literally became my enemy." 
The process of brainstorming, planning, and writing your personal statements, supplementals, and activity lists are a laboring process. Procrastination, a common habit amongst all seniors, became something that many struggled with leading up to big application deadlines. Similarly, Jazmin Jacamo had an experience likewise to the majority of seniors. 
"It was a lot to take in because I just didn't know what I was doing. I felt like I was blindly putting in stuff like that. It was like, it was an application but I just didn't know exactly what standards I should be meeting."
Thankfully, Jacamo had some advice for how to chip away at your college applications while also maintaining that school and social life balance. 
Take some time out of every day, two hours at most to just focus on your college applications. I know like you, you may have sports, you may have clubs, and you may do like a bunch of other stuff, but just trust me sit down for at least two hours a day and focus on your college applications.
Unfortunately, having that kind of self discipline is easier said than done. Jordan Howell also shared a piece of advice for how to maintain all of your college application responsibilities.
I would say before you do anything exciting, try and get all the hard stuff out of the way first, because after you do that exciting thing or that fun thing with your friends, whatever it may be, you're not gonna want to do your work and you're just probably not going to do it.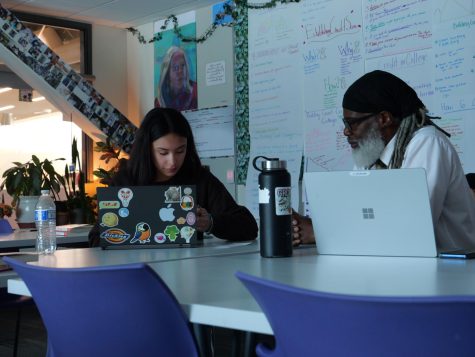 Hilda Donis, a member of Senior Committee, was very candid about the areas in which she struggled, particularly in terms of putting off work for too long. 
Honestly, I didn't manage it too well, that's why my privates were left to the very last minute. When it came to the UCs, the work that we did in Hapner's class helped a lot because that was my draft and I just refined them from there.
Having that space in English 11 to get a head start on writing Personal Insight Questions for the UC Application was fundamental for a lot of seniors' college admittances, because they had more time to refine them. Once senior year starts, it is important to utilize any time you are given to work on applications, especially in College and Career Readiness where Mr. Jackson is eager to provide guidance on the entire process. 
A large portion of your energy during college application season should be devoted to crafting essays that are insightful to who you are as a person. Mayeda revealed how essays seem to be the only way to really distinguish yourself when you are part of a competitive applicant pool. 
I feel like a lot of people from different schools, we all have the same GPA. We're all going to have really good extracurricular activities and the one aspect that I feel like people can really separate themselves is during the essay part.
Prepare yourself to question things about yourself that you have probably never thought of before. Each college is different in the qualities they look for– ranging from their expectations for incoming students, to their values as an institution. As a prospective student, you want to find the best ways to promote yourself in new, creative, and unique ways.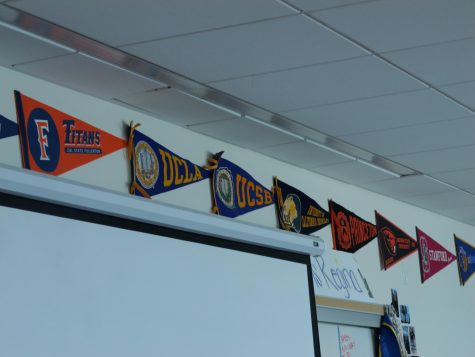 As Mayeda shared, "You just have to be ready for any possibility. For example, I got admitted into some schools I would consider a match. But then I got waitlisted or rejected from schools, I would consider a safety so you just never know.
Burnout is real! It's even realer when you're trying to juggle your senior curriculum, commitments, extracurriculars, schedules, and more. We're not gonna lie, these months can be a torrential whirlwind of chaos and stress, but as senior, Jordan Howell said:
"Just try and make it through.".
Leave a Comment