"Don't Say Gay": Homophobic Legislature in Florida
The Florida House Committee has recently passed the "Don't Say Gay" bill, which aims to limit classroom discussions about sexual and gender identities. A bill that will only further hostile attitudes towards LGBTQ+ topics within schools. 
According to ABC News, the bill states, "a school district may not encourage classroom discussion about sexual orientation or gender identity in primary grade levels or in a manner that is not age-appropriate or developmentally appropriate for students."
"Don't Say Gay" is the name coined by activists, what was originally called the "Parental Rights in Education" bill, proposed by Florida's Republican State Senator Dennis Baxley, indicates that it is about giving parents more of a say in the content that their kids are exposed to. 
According to CBS News, the bill, "would extend to student support services, including counseling, and would require school district personnel to give parents all information related to a student's 'mental, emotional or physical health or well-being,' unless it's believed that such disclosure would result in abuse."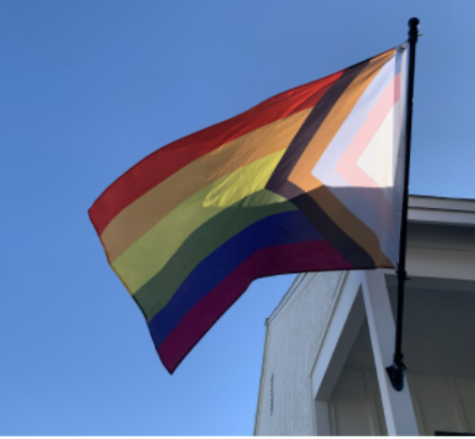 Florida Governor DeSantis mentioned his support for this bill. "The larger issue with all of this is parents must have a seat at the table when it comes to what's going on in their schools," DeSantis said to the BBC. He elaborated by mentioning that schools should be focusing on teaching science, history, and other subjects rather than talking about "entirely inappropriate" topics. 
Implying that LGBTQ+ topics are inappropriate just contributes to the stigmatization that queer people face. According to CBS News, a survey by GLSEN in 2019 confirmed that the school climate for queer students in Florida is already deemed unsafe as it is. 
According to TIME, advocates argue that implementing this bill will result in making classrooms unsafe, discriminatory spaces for queer children, who often already face isolation and prejudice. Silencing these topics just encourages the idea that being queer is something to be ashamed of. 
TIME shares that if the law is passed it will go into effect on July 1 and all Florida school district plans will have to be updated by June 2023. As reported by ABC News, the Human Rights Campaign found that 2021 was a record-breaking year for anti-LGBTQ legislation, with more than 250 bills similar to the "Don't Say Gay" bill being introduced and 17 of these bills actually being enacted. President Biden is against this anti-LGBTQ legislation and denounced the "Don't Say Gay" bill on his Twitter. 
"I want every member of the LGBTQI+ community — especially the kids who will be impacted by this hateful bill — to know that you are loved and accepted just as you are," Biden tweeted to America.
Leave a Comment