Summer Body Athletics: Black-Owned Businesses Threatened
The Leimert Park African Marketplace and Drum Circle is the home of many black-owned businesses, but a current ongoing battle with the city attempts to push them out and force them into a parking lot, which would limit the amount of vendors that could sell.
Courtney Renee Brown, the owner of Summer Body Athletics, is one of the vendors who is facing relocation due to the gentrification of Leimert Park.
"Right now in our marketplace, we're able to be seen from Leimert Park Boulevard and from Crenshaw. They can see the tents, they can hear the drums and once we go into that parking lot, I feel like we will be closed in two. First we'd have to choose who's going to be allowed because you only get a certain amount of space. And then second, you know, we really do enjoy seeing the trees and seeing the light, letting people walk up and down the streets on that Degnan Avenue," Brown said on the topic of gentrification in Leimert Park.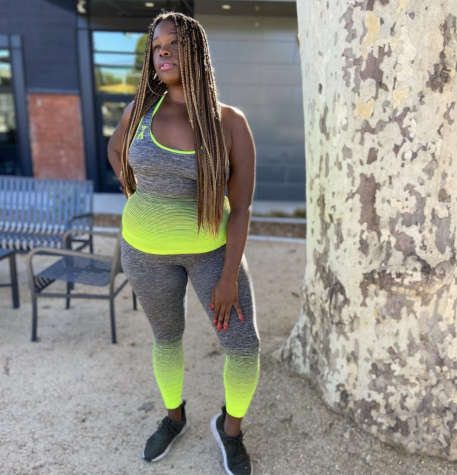 Brown sells athletic wear as well as skincare products. Her business is a way for her to combine her two biggest passions, creativity and science, through the design of the clothing, labeling, website, and the creation of skincare products that appeal to sensitive skin types. Brown mentioned how she first got into her business during the early pandemic times. 
"I originally started with athletic wear, and the reason I started making athletic wear is because during the pandemic, I started experiencing anxiety, panic attacks, and things like that, and a way for me to cope was to work out," she revealed. 
From this start, she then grew and developed her business to include skincare, and started selling at the Leimert Park Farmer's Market. She was raised in Leimert Park, which made it a very personal place to set up shop. She expressed that there is a special connection between the community of vendors and shoppers at the Marketplace that she hadn't been able to anticipate before selling there. 
"Selling at Leimert Park is a very unique experience in that I get to experience a culture of predominantly black people that are all wanting something better for themselves, all wanting to pour into each other, which is very unique and it's a rare experience," Brown shared. 
While the Marketplace serves as a valuable asset to the community culture of Leimert Park, the local area is jeopardized as the city of Leimert Park attempts to reclaim the area the Farmer's Market resides in. One of the biggest challenges for residents and business owners in Leimert Park is gentrification. As the price for living increases, it directly impacts the people and businesses that rely on their community for income. 
By viewing recent estate listings in the Leimert Park area, the previous appeal of affordable housing is starting to become a point of contention for locals. According to Redfin, "In February 2022, Leimert Park home prices were up 21.0% compared to last year, selling for a median price of $1.1M." However, the unrealistic price tag for housing in Leimert Park isn't the only thing being affected by the gentrification of South Central Los Angeles.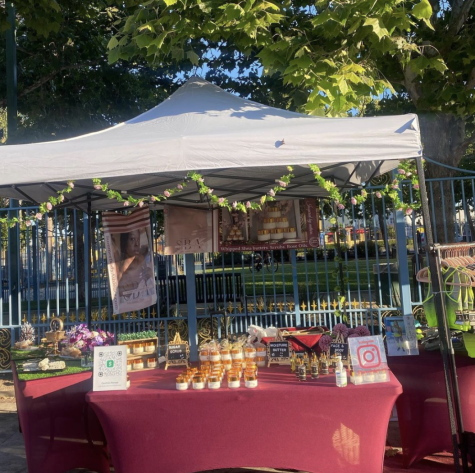 Major architectural advancements are not only affecting residents, but are also clashing with local businesses and notable districts in the area. One example of this would be the creation of the Crenshaw Metro line, as it threatens spaces that are occupied by vendors and merchants. When asked about community dynamics, Brown mentioned the area of the Marketplace and some of its current complications.
"I mean Degnan and 43rd place, so I'm assuming that because the railway is coming and this new building is being refurbished behind us in that parking lot, that there's going to be some money put into the neighborhood. And so I don't know if the look of the marketplace that we're running is what they want for the future," she said. 
The matter of location and occupancy is leaving the vendors and merchants of the African Drum Circle and Marketplace with very little to work with. As the city persists in their attempts to clear Degnan and 43rd place to make space for the Metro, levels of concern slowly start to rise as vendors question the possible alternative for business locations. 
"It can be frustrating to see that there's like an us versus them mentality with the merchants and vendors because we're all one you know, in my eyes, we're all one. And a lot of people feel that way but it is very much so an us versus them mentality sometimes when dealing with like larger events and who's going to be the sponsors who's going to be in control, butting heads, so that it can get difficult and I don't know that that's something that's unique to our area," Brown expressed.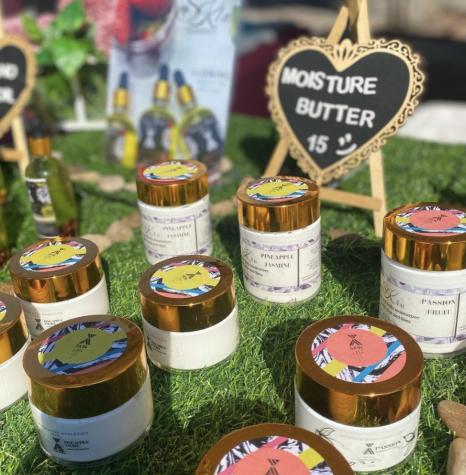 In some ways, the conflict of the Leimert Park farmer's market is a form of classism. The people with a higher socioeconomic status within Leimert have more power and property, and feel that they should have the complete control of Leimert Park. However, business owners believe that they should also get a say, considering that they are the ones that are there every Sunday, selling their products and appealing to the citizens of the area. Brown shared one final message for the city to consider.
"These people that are representing city, they don't come down there and I think that if they came down there to see how we connect with each other, how we really are inspiring each other, how we really are pouring into each other, that they might understand what we are experiencing, what we're afraid to lose," she declared.
Leave a Comment