College App Advice for the Class of 2024: Teacher Perspective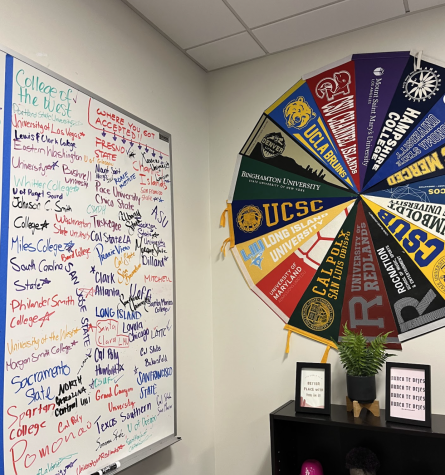 Each year, DVC teachers and counselors watch as seniors tackle their college applications. Now that the Class of 2023 has completed their applications, the staff can reflect on this past college app season and the general advice they've accumulated through years of experience.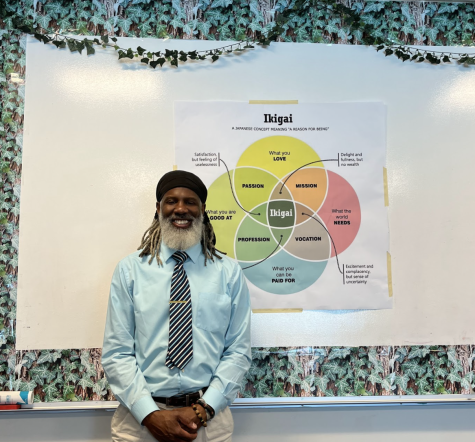 The first step that any student needs to take before applying to college is to identify the path that they want to pursue after high school, considering the majors that they are interested in as well as ruminating on what kinds of jobs they would find fulfilling. Christopher Jackson, the College and Career Readiness 12th-grade teacher at DVC, shared some insight on how students can discover their aspirations. 
"The one [mistake] that I see most students make is that they do not really take time to sit with themselves to truly understand who they are and
 what they have to give to the world," he said. "They're too caught up with looking outside of themselves, looking at what others are doing, and not truly tapping into their spirit and their gifts. And once they are able to do that, then that will allow them to actually identify what's the next step that's best for them and not just follow the norm."
Once they've discovered what they would like to study, they then need to start researching different colleges and looking at what schools cater to their specific needs. DVC's College Counselor, Monique Aldrete, shared the qualities in schools that students need to examine in their college search. 
"The resources that schools would have that would fit their interests, their learning abilities… So I think that the best way for students to actually find the best school is again, to understand how they best learn and which schools actually provide all those things." Aldrete said. 
Along with that, she also advised that students start finalizing their college list around August, and have it set in stone by September. Once their list is done, it is important that students update and keep track of the various deadlines because important dates can get mixed up. 
Something commendable that DVC does is that students begin writing essays in their junior year for their English 11 class. Ash Hapner, the 11th-grade English teacher, shared common mistakes that they witness students making in the essay writing unit every year.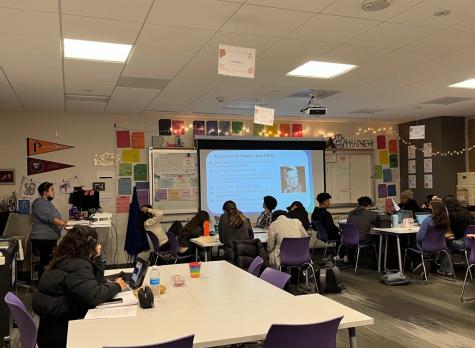 "I think a common mistake that students make is that they think that they need to tell a sob story or their essays. And often that line of thinking that you need to somehow make a college pity you, they leave out the things that are actually really important about their personality and about their accomplishments," revealed Hapner.
The process of brainstorming and coming up with ideas for such a vital component of a college application can seem overwhelming. However, Juniors can expect and should be prepared for Hapner to push back on this mental block and identify areas that they can highlight about themselves. 
"I think there's going to be some kids who just don't think that they have anything worthy of putting on paper," Hapner mentioned. "And so to those juniors, I want to kind of like preface that I'm going to force you to keep talking good about yourself until you feel comfortable doing it. And you just have to learn how to own your accomplishments. You have to learn how to like brag in a humble way about yourself and learn that it's okay to do that."
The purpose of an essay is to personify yourself in an application and showcase your personal values to colleges. When admission officers are reading thousands of essays, it's crucial that your essay is revealing details of your personality and characteristics that make you unique. Aldrete mentioned how the Class of 2023's strong point was getting personal in their writing and voiced her suggestions for current Juniors to follow their lead. 
"[Admission officers are] reading 1000's of essays and they want to get to know you on a personal standpoint as well. So I like that you're really personal with the essays. And my advice would be for the juniors to do the same lead even though it might be uncomfortable. It is necessary for the college admission to know the type of person that you are besides your extracurriculars."
As for what the Class of 2024 can do right now, is to focus on their current extracurriculars and maintaining strong grades. Junior-year grades are incredibly important when colleges are reviewing transcripts, so they need to stay present and finish this semester on a high note. As one last piece of advice, Aldrete reiterated the importance of taking care of your mental health during the hectic season of college apps. 
"Reach out to somebody whether it's a peer whether it's a counselor, we can help you adjust your schedule in whatever way beneficial but don't like that's burnout, you know, so we want to make sure you're not burned out during this process. And we're here to support you. I feel like DVC has a great community of teachers like peers and counselors that can help you through this journey. You just need to ask for help" Aldrete said. 
Leave a Comment