Food Deserts Are Drying Up Community Resources in Los Angeles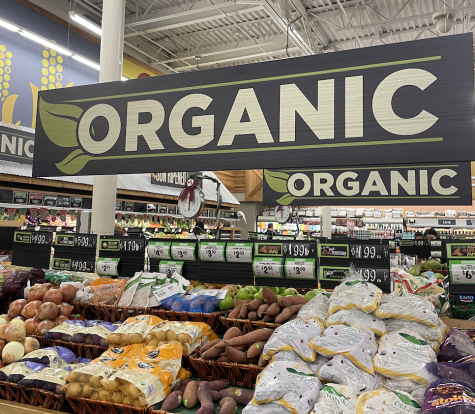 In the diverse sectors of greater Los Angeles lies a persistent matter of environmental injustice. For a generation, food deserts have been targeting black and brown communities, as well as low-income areas, limiting the level of accessibility to organic food sources.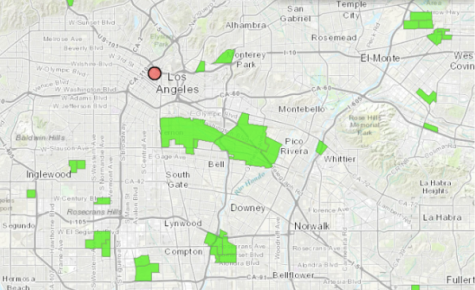 Neighborhoods that lack easy obtainability to affordable and healthy food options due to their geographical location can be classified as a food desert. In Los Angeles, the disproportionate distribution of quality nutritional resources ultimately contributes to a growing disparity of food insecurity across the county.
"More than 800,000 Los Angeles County households — nearly a quarter of the total (24%) — experienced food insecurity over the 12 months ending July 2022, up from 17% in 2021," according to USC Dornsife research on food insecurity and price inflation.
The concern of food deserts within communities stem from a greater issue of systemic racism as institutionalized discrimination reflects our current health regulations. However, the extent of this form of environmental racism extends into all branches of the quality of life in these neighborhoods. 
"One study conducted by The Food Trust organization found that Black Americans are nearly 400% more likely than White Americans to live in a neighborhood or community that lacks a full-service supermarket… As discussed, South L.A. is in a food desert crisis. A walk through South L.A. reveals a surplus of liquor stores, fast food restaurants, and small convenience stores, but very few supermarkets." explains in a research by Food Deserts in South L.A.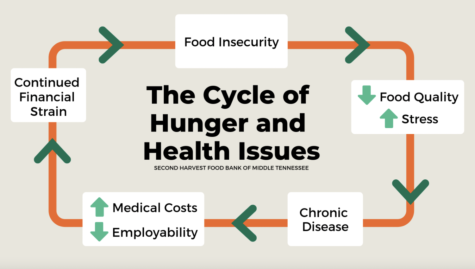 An individual's ability to afford and access necessary living expenditures are all considerable factors of residents who live in these areas with food deserts. The complexity of food systems contributes to a larger feedback loop of personal assets and how various socioeconomic factors play a role in all parts of an individual's ability to upkeep their health maintenance. 
"For example, job security is essential; if I don't have a job, then I won't have enough money to buy the food my family needs, my health will worsen and I'll have a harder time finding another job." as stated by Gwendolyn Donley from Future for Food and Agriculture Research.
Nevertheless, in Da Vinci Communication High School's vast student body, students commute from all over Los Angeles. In close proximity to DVC's campus located in El Segundo are neighboring cities that inc: Hawthorne, Lennox, Lawndale, and Inglewood. 
Kennedy West, a senior at Da Vinci Communications discussed the difference of quality of produce being sold at competing food retailers.
"Places like Food4Less are completely different compared to Whole Foods or Trader Joe's… you would have to drive pretty far out to get to a place dedicated to people who are vegan or have special accommodations when it comes to food." 
In addition, West mentions how affordable food options are not always as readily available in certain food retailers– impacting the choice of variation and individualistic preferences and needs in one's diet. 
"Healthy food is not always the first thought because it's always about how much does it cost. Poverty ties into the factor of if you are able to afford to eat healthy or not."
When asked about the grocery stores available in her local area, senior, Anahi Torres reiterates one of the largest barriers to food inaccessibility. 
"Transportation. You got to drive further to go to a better grocery store depending on where you live. For me, certain grocery stores… it's like a 20 minute drive out from where I live. Sometimes that means driving to a different city to just buy groceries." 
As the cost of living in Los Angeles increases, expenses are becoming more unrealistic for families and individuals who live in consistently gentrifying neighborhoods. In spite of this, there are also supporting advancements being implemented; local markets, federal aid, and food assistance programs allowing for more readily available and affordable food. However, food deserts do not exclusively affect Los Angeles citizens, rather is a universal disparity affecting citizens all over America; the existing presence of  food deserts have been draining resources and placing geographical disadvantages to vulnerable communities for too long. 
Leave a Comment