Menstruation Equity at DVC
When students returned to school in January, all Da Vinci Schools had added menstrual product dispensers to all student bathrooms. This includes both the female and male restrooms as well as the gender neutral restrooms attached to the nurses' office and on the first floor.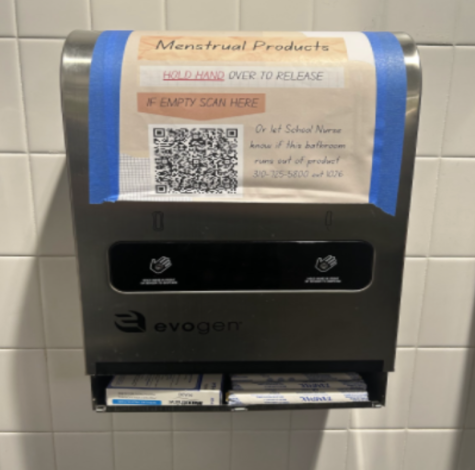 It has been a long time coming, as previously, those who needed menstrual products would have to ask the front desk or the nurse for them. Jazmin Jacamo, a senior at DVC, commented on the new addition to the schools' bathrooms.
 "I think it was a very productive step to do, since there are students who can't afford pads and tampons," Jacamo said. "I think it's great that anyone who needs a menstrual product can now get them."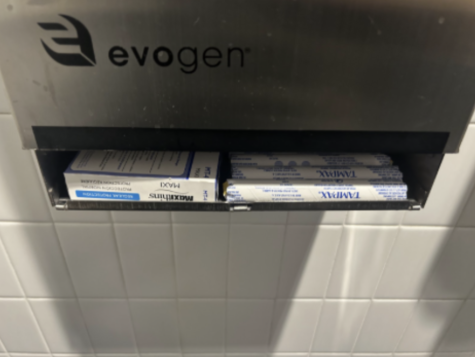 According to the Journal of Global Health, 16.9 million people who menstruate in the United States are living in poverty, and two-thirds of them could not afford to purchase menstrual products such as pads, tampons, or diva cups this year, with half of them having to choose between food or menstrual products. In addition to that, 500 million people in the United States lack access to hygiene facilities and menstrual items. 
Period poverty has been linked to health issues such as depression and recurrent urinary tract infections. Gigi Marie Buell, a DVC senior who is a part of the Menstrual Equity Club, explained their thoughts on the menstrual product dispensers.
"I'm super glad that this change is happening, I think it's way overdue" they stated.
 In underdeveloped countries, many women still face extreme suffering due to simply menstruating and not having resources to help.  According to the Journal of Global Health, women in a Bangladesh study were found to miss on average 6 days of work a month while menstruating, but those days decreased when they had more access to menstrual products. Period poverty does not only impact someone's personal life. It also causes them to miss school, work, or other personal events or activities, which can cause them to fall into a deeper system of poverty.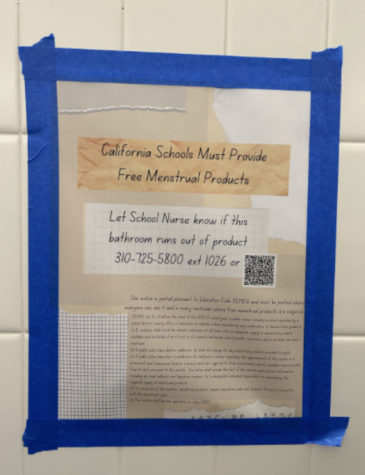 There are ways that employers, companies, and those who do not menstruate can help. Supporting initiatives that promote access to menstrual products and education is a big one. Keeping a comfortable space for those who menstruate and ensuring there are no inappropriate jokes made about menstruation that could invoke insecurity is something people who work with menstruators can do.
Period poverty, just like other forms of poverty, should be taken seriously. It cancause the sufferer to face emotional, physical, and mental health effects. More than half of the world's population are made up of people who menstruate. It is important to actively stand up for the  right to comfortably menstruate by having access to period products.
Leave a Comment