The Salt Eaters Bookshop Bringing Black Literature To Inglewood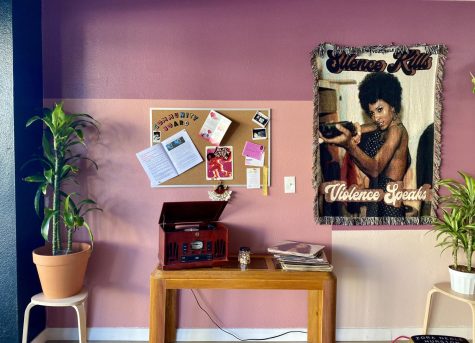 Asha Grant, a black woman born in Inglewood, created a bookstore called The Salt Eaters. It is now open Thursday-Sunday from 11a.m.-5p.m.Grant is a Spelman University graduate who found herself starting a GoFundMe to raise money for The Salt Eaters bookshop. She wanted to create a place where people of color (POC) and LGBTQ+ communities could not only buy books they see themselves in, but have a place where they can relax and have a safe space. 
"Some people have driven by and asked, if this is a new restaurant," Grant said. Salt Eaters can easily get confused as a restaurant, but Grant knew that when she named her bookstore. "The name itself is symbolic to the reasoning for opening it." 
The name of the bookstore, Salt Eaters, refers to the book The Salt Eaters by Tony Bombara.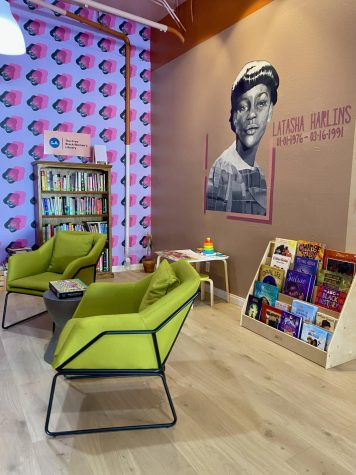 "It deals a lot with themes around mental health, and community, and accountability," said Grant. All of which, she felt, were an embodiment of what she wanted the bookstore to be. 
Her ideas on the location also brings light to the symbolism of the book and incorporates her young life. 
"I lived in Inglewood when I was little, especially when I think about my childhood as a black girl, I have so many memories that are rooted in Inglewood," Grant said.   
Not only did she have a childhood in Inglewood, but she felt that giving back to a neighborhood with a bigger POC population was just as important.
"Inglewood is one of the few places in LA that is so recreationally black…I just really wanted to be a part of this legacy of black businesses in Inglewood," Grant stated. 
She also created "The Free Black Women's Library," where books by black female authors are donated, and people can take books if they can't afford to buy a book.
The Free Black Women's Library, a painting of Latasha Harlins, and common area. 
When talking about why she created an LA chapter of "The Black Women's Library," she stated, "You can bring home five books and donate five books…I contacted the organizer and asked if I could start a chapter here…it was really, really amazing."
Her black woman inspiration is important because it is who she looks up to. The bookstore is an embodiment of what was taught to her by that woman. 
Grant stated, "My grandma is a huge inspiration to me and my life. She taught me so much about passion and having balance in my life."
Leave a Comment