April Favorites: The Dad Version of John Wick, Superhero Co-workers, and More
The month of April gave us a variety of shows and movies to keep us entertained during our over a year long quarantine. With so many options to choose from it may get a little overwhelming, spending more time searching for a movie than watching one. Stress no as I introduce three of my April favorites.
Nobody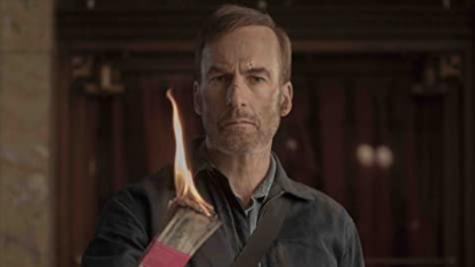 David Odinkirk as his character Hutch Mansell in Nobody./ IMDb.
Coming in at the top of the list is Ilya Naishuller's movie Nobody. The main character, Hutch Mansell, seems like your average family man who leads a mundane life. An endless cycle of going to work, missing the garbage truck every Tuesday, and a strained relationship with his wife.
The mundane life Hutch has though is about to change after two burglars try to rob his house. The attempted robbery awakens a dormant side to Hutch, catapulting him into a series of events where he finds himself protecting his family against a Russian mobster.
While you're wondering if Nobody is a movie worth taking 92 minutes of your time, I without a doubt am telling you it is. Nobody is easily one of the best movies I've watched so far in 2021. Now, why is it worth so much praise?
From Hutch being a literal embodiment of John Wick as a dad to the funny narration, and the amazingly edited action shots that make the scenes that make the scenes way more fun to watch, Nobody is a must-watch.
I mean who wouldn't want to watch a movie where a wimpy dad pulls some secret skills hidden up his sleeve to get back his daughter's kitty cat bracelet?
Where to watch: Amazon Prime Video, Apple Tv+, YouTube, Google Play, Vudu @ 19.99 OR select movie theatres 
Rating: R
Run time: 92 min
Director: Ilya Naishuller
     2. The Falcon and the Winter Soldier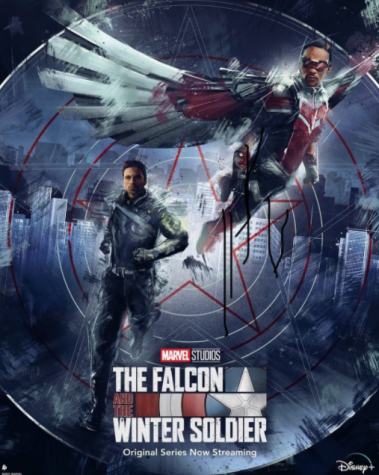 Finale Premiere poster. @marvel/ Instagram.
I couldn't create this list without putting Disney+ original series The Falcon and the Winter Soldier. Although the first episode was available to stream March 19, the last emotional, action- crazy episode streamed April 23.
About six months after the events of Avenger: Endgame, Sam Wilson aka, The Falcon, and James Buchanan "Bucky" Barnes, "team up" to fight the terrorist group "The Flag Smashers" in this action-packed six-episode series.
As a long time Marvel fan, I couldn't be more thrilled to see shows being created to expand the Marvel Cinematic Universe and push the boundaries and storyline of what we've seen over the span of ten years.
Despite being a show, the cinematography of The Falcon and the Winter Soldier feels as if you're watching a normal MCU movie, giving us a sense of cohesiveness between the shows and movies. 
We also see that cohesion in the plot; we're seeing how The Blip affected the entire world, hence the show's villain, The Flag Smashers.
One of the best things I think the MCU does for its fans is creating cinematic pieces filled with humor, heartfelt, and at times tear jerking moments for invested fans. The Falcon and the Winter Soldier is pushing this boundary though in such an epic way by tackling topics of racial injustice, making it powerful with the hidden messages.
Being a Marvel fan may have swayed my bias but I have one sentence and one sentence only. If you're a Marvel fan reading this and have yet to watch The Falcon and the Winter Soldier, what are you doing?!
Where to Watch: Disney+
Rated: TV-14
Episodes: 6
Director: Kari Skogland
     3. Why Did You Kill Me?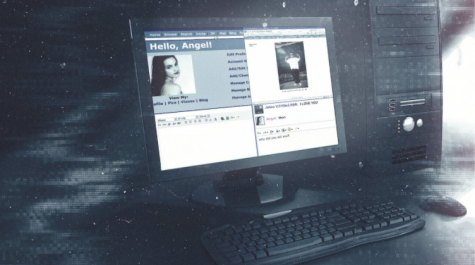 Desktop computer with MySpace window opened up./Netflix.
I'm somewhat of a sucker for true crime and it seemed fitting to add Netflix's new original documentary Why Did You Kill Me?
It tells the story of a 2006 homicide in Riverside, California where 24 year-old Crystal Theobald was shot in the head and killed. 
With her family taking matters into their own hands, creating a MySpace in order to find the person responsible for murdering Crystal.
In today's day and age everything is accessible via the internet and there are many accounts of catfishing fueled by different motives, but never have I heard of a catfishing scheme put into place to find a murderer. 
As bizarre and crazy as this fact is, the MySpace scheme played a vital role in seeking justice for Crystal Theobald. This out of the norm tactic, is what made the case intriguing to me, making me want to find the truth. 
While true crime documentaries can be slow, Why Did You Kill Me? was fast paced, keeping watchers attention by using dramatic POV reenactments of the MySpace conversations and a diorama of the crime scene explaining details of the night the murder took place.
The tragic case of Crystal Theobald is an interesting, fast true crime documentary many true crime junkies would enjoy if they haven't heard about it already.
Where to watch: Netflix
Rated: TV- MA
Run Time: 83 minutes
Director: Fredrick Munk
Now having 3 pieces of entertainment from different genres, you can get to more watching and less searching!
Leave a Comment
About the Writer
Xochitl Marin, Staff Writer
Xochitl is currently a junior at Da Vinci Communication and is a reporter for The Vitruvian Post. With the short time that she has been a writer for The...