Rusty Pot Cafe
The Rusty Pot Cafe, located on 324 S Market Street in Inglewood, is truly a treat. The southern style and comforting ambiance is overwhelming and uplifting.
The Cafe is an underground, hole-in-the-wall restaurant. As soon as you walk in you smell the aromas of delicious breakfast, in a worn-down, old-looking building on the outskirts. The red and brown colors add to the overall homey feeling of the restaurant. It was small with only 3-4 tables seating for two-to-four people each, and a couple more small seats and tables outside; you can tell that this is a place for small groups of people. 
I ordered Belgian waffles, grits, and scrambled eggs. The waffles were crispy on the outside with a soft sweet taste on the inside. A perfect texture with a golden-brown color; it was extremely mouth-watering and was truly a bite of heaven, getting better as you eat more. The grits and eggs were perfectly cooked the way I asked. The scrambled eggs and cheesy grits were a fantastic combo. Both tasted exactly how they were supposed to, and the seasoning was definitely incredible. I had to wonder how other people's food tasted. 
I went around talking to different people in the restaurant. One woman, Stella Abrams stated, "I come here every Saturday at the same time and order the same thing. I've been doing that for the past two years," said Abrams.
Abrams is a regular and finds herself in awe of the food and the ambiance every Saturday as if it is the first time she is doing this. The wait staff knew her incredibly well. They came up to her and asked, "The regular again Mrs. Abrams?" as I assume they do every week. 
I was in awe of the comforting people and feelings that had been cultivated over time and the relationships with people that had grown by way of food. As I was eating the breakfast that I ordered, I kept noticing conversations between staff. Them calling each other by their first names, talking, and laughing, even while working. 
I interviewed a waitress working a shift at the time, who also happened to be serving my food. "This job isn't always fun but I can't imagine doing it with anyone else,¨ she said. That quote in itself told me about how important it is to have a positive culture within a work environment. You can truly feel the love in the room and that is what makes the food 10x better.
Sitting behind me seemed to be a couple, so I decided to go up to them and ask them why they came here. The man said, "We are married, actually I took her here on our first date. We decided to come back because it is our one year anniversary brunch." As he talked I couldn't help but notice she was smiling the whole time. They had come back to the place of their first date, I kept thinking that this would be a perfect place to come back to, to reminisce on any memorable events. It was so poetic how they found themselves in the same place after one year, together. 
I have had many good breakfast experiences, but this is one that is truly unforgettable. The food was inviting, the atmosphere added to the realness of the restaurant and there were clearly no mistakes when it came to any part of this experience. But the really unforgettable experience was coming to see the people, and the environment created. They have created relationships, family filled, love surrounding the whole building and it was moments like the ones I was witnessing that made me understand why this place was so important. It was everything that you would want in a restaurant.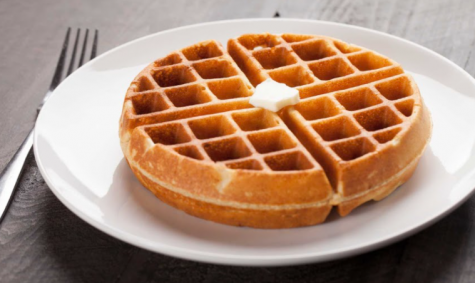 View Comments (3)