Let's Have A Meal At The Traditional Zacatecas Restaurant
Walking on Inglewood Avenue heading towards 138th Street, you will see a small restaurant called Zacatecas Restaurant. It is a family-run business that specializes in authentic Mexican cuisine. They base their food off where the owner grew up, which is Zacatecas, Mexico. It was founded in Feb. 2003 and has been open since.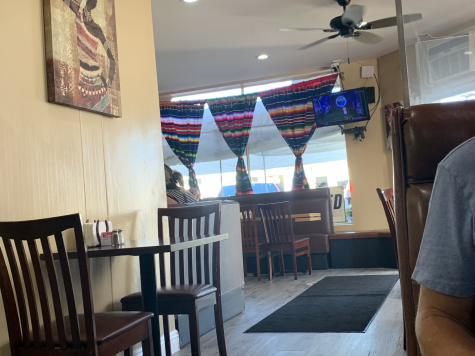 As you approach the door, the owner, Juan Garcia, comes out and welcomes you as if you were family. They give you the option of sitting outside or inside. When you make it into the restaurant, you see the sarapes, shown in picture below, hanging on the wall and hear music playing, the genre ranging from the 60s and exemplary to classic and modern Mexican music. 
Then the smell of the beans, salsa, burritos, and rice makes you hungrier. As you sit inside, you will sink in those comfortable squishy seats. 
The service is quite quick. The server immediately asks what you would like to drink and then provides you with the menu. You start off with hot chips and salsa; a great way to begin the experience. The menu offers different types of Mexican dishes. It varies from a heavenly wet burrito to a sizzling carne asada. What isn't on the menu is their specials, which are only provided on weekends. On weekends, they offer Birria, Caldo de Res, Pozole, and Menudo. This restaurant is open all days of the week; on weekdays they open from 10 a.m to 9 p.m and on weekends they open from 9 a.m to 9 p.m.
Birria is red meat that is marinated in sauce that is made out of dry chiles and is cooked in broth. This is one of the best meals you can get at this restaurant. You can add this spicy salsa that is not spicy enough to make your nose run, but it is spicy enough to kick your mouth. What makes the salsa so special is the unique color and flavor. It is a bright red flavor with a tangy flavor. The combination of the birria, cilantro, salsa, and onion is one of the greatest combos. It starts to leave your mouth so confused because you don't know which flavor to focus on. The meat is soft but chewy. The meat is packed with flavor but the cilantro and onion makes this dish 100 times better than it already is. It is definitely one to order if you want to try something new. As you are eating the birria, you have the choice of eating it with tortilla chips or tortillas, which is something that can help you feel fuller. With this order, it is very difficult to not feel stuffed due to the huge amount of food that is given for this dish.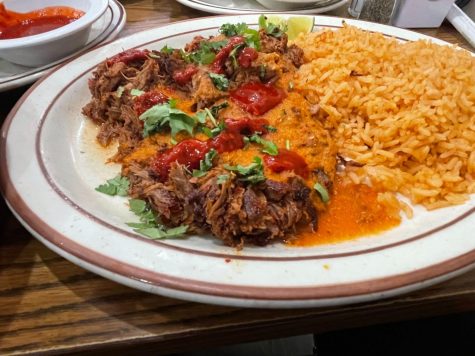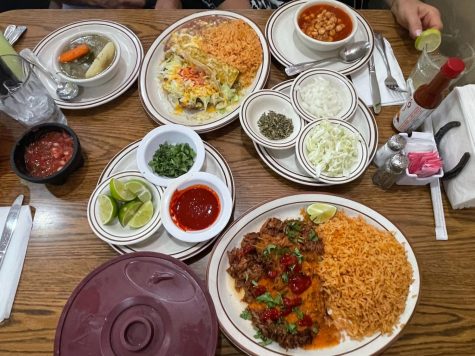 There are many soups that are delicious, but pozole, menudo, and caldo de res are the trinity of soups. These are the three greatest types of soups that a Mexican restaurant can provide. The Zacatecas Restaurant provides all of these mouthwatering soups. Pozole is a stew that is cooked with pork and corn. When you sip on it, it leaves a flavor of oregano, pepper, and corn; it is one of the most popular dishes in Mexico. There are only three sizes of dishes which are small, medium, and large. This Pozole is very well made and is unique due to the different taste of broth. It is different from most by having a darker taste, butIt is less peppery and more oregano flavored. Menudo is the same concept of pozole, except it's cooked with cow stomach. The flavor will be less smokey from the Pozole. Caldo De Res (soup of meat) is a classic beef soup. It is a very traditional type of broth that is made. The meat inside is very tender and compliments the broth very well.
As you are eating the delicious food, the servers will be very attentive and offer extras such as refills, salsas, or chips. Oftentimes, the owner or servers will even stop for a minute and just have a conversation. The conversations are very casual and flow naturally. You are enjoying your food with amazing service, delightful food, and classic music. This restaurant is a great place to go out with family and friends. It is very clean and welcoming. It is definitely recommended to go on weekends to receive the option of having the weekend specials. They are dishes that will leave your mouth wanting more.
View Comments (3)