Trying To Destress: Here Are the Best Apps to Try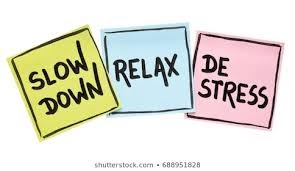 In our global situation, there has been a widespread number of people around the world who have been experiencing multiple burnouts. Typically, burnouts occur when someone experiences a lot of stress, anxiety, and other overwhelming experiences. Now, with multiple in-person resources not available due to this pandemic, you might be searching for ways to destress without blowing your money away. 
Well, today three apps will be tested on their ability to help calm your worries. These apps are acclaimed apps that are promoted in the 'calming' or 'relaxing' areas. They all claim to help their users destress by offering sessions and meditations for them to try. The three apps that I will test are the following: Calm, Aura, Headspace. 
Note: I will rate them on the following criteria: effectiveness, efficiency, and relaxation. Also, I will be ranking them on a scale of 1 to 5 with 5 being the highest. 
App 1: Calm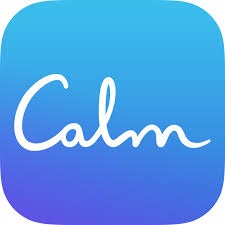 While Calm does offer relaxing and de-stressing options, their app doesn't calm the user as well as they promote. 
Rating: 2.5/5
Calm is likely the most advertised app compared to the rest. Their ads are typically played on TV and can be endorsed by a big named celebrity. The app is very standard and very simple. The layout is easy to follow, but their features don't bring any appeal. Although they do offer a variety of different options for the user to choose from, they fail in the aspect of trying to communicate with the user. 
Calm fails to deliver an interactive app that allows the user to be heard. When experiencing burnout the littlest actions make the biggest difference. It means asking the user how they currently feel or allowing them to express themselves. This is very crucial when developing a resourceful app, especially one that only revolves around the user. 
Calm offers a premium version which, in my opinion, is absurdly overpriced. The annual plan is set at $69.99, while their one-time charge is priced at $399.99. Looking at the prices I don't see the worth in purchasing the premium version, that being said the free version is more than enough.
App 2: Headspace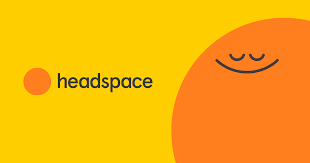 Headspace clearly does allow space for your head to destress. 
Rating: 4/5
Headspace is an app that I've been the most exposed to since I've seen more ads directed to me. This app is somewhat advertised yet not as much compared to Calm. Headspace delivers when trying to communicate with the user. Their main form of communication with the user comes from their meditations.
Their meditations are almost always narrated by someone who will guide you into it. The narrator continuously begins each meditation with a simple question like, how does your body feel today? This simple question allows the user to analyze themselves as well as their surroundings. 
Each meditation is a body scan. You, the user, will examine every portion of your body and dedicate time to analyzing why your body feels the way it does. 
Headspace does offer premium versions as well and are more reasonably priced. Their monthly price is $12.99 per month, while their annual plan is priced at $69.99. Compared to Calm, Headspace is more reasonably priced and worth the purchase.
App 3: Aura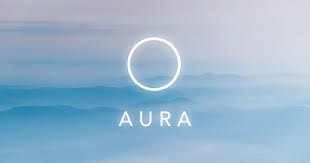 There is a present aura every time you open this app that allows you to breathe. 
Rating: 5/5 
Aura is by far the most interactive app that truly connects with its users. In every session, you decide to take a little poll. That little poll is a reflective poll to see how you, the user, is doing that day. A simple question makes the user feel appreciated and cared for. 
Aura does an excellent job of caring for its users and their well-being every day. Not only do they offer a variety of options for their users, including sessions for insomnia, anxiety, stress, etc., but they also provide quality service for everyone.  
Aura can be seen as a hidden gem because they rarely are shown or advertised in public media, therefore they don't have a known name, unlike Headspace or Calm. Yet the littlest gems always shine the brightest. Aura is by far the most effective, caring, and interactive calming app compared to the ones previously mentioned. 
Aura also offers a premium plan and is priced expensively, but it does offer a seven-day free trial. Their plan just includes an annual plan and is priced at $59.99 annually; breaking down the monthly cost would be $5.99 monthly. Aura's premium plan is priced somewhat reasonably compared to Calm. Also, beware that they will ask for payment information to continue to create your account. 
Unlike Calm or Headspace, Aura truly provides quality, effective, and relaxing service for its users. Whenever you feel overwhelmed or are experiencing burnout, remember that there are resources available at the palm of your hands. All three apps mentioned are available in the App Store or Google Play Store. Just like physical health is important, remember that mental health is just as important.