Bad Bunny is Making History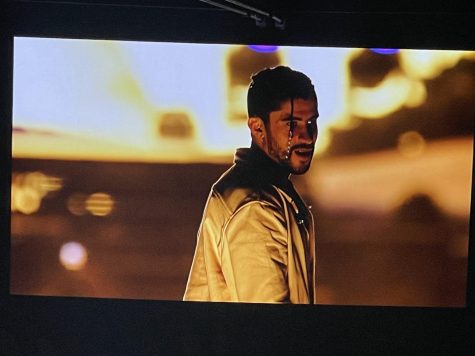 The lineup for the world's largest art and music festival has finally been released, and people are astonished by how diverse it is. Coachella is an annual music festival that first took place in 1999. It comprises well-known musicians, as well as future musicians and reuniting ensembles.
Benito Antonio Martinez Ocasio–also known as Bad Bunny–a global superstar from Puerto Rico, has been the artist with the most streams on Spotify for three years in a row. In the Coachella 2023 flier, it was confirmed that he will perform at the venerable festival as one of the headliners. In the festival's 24-year existence, he is also the first Latino to have done this. 

For many years, Latinos were only looked at as aliens and not people, so when it comes to seeing a Latino artist accomplish so much in such a short time, it makes Latinos proud and feel represented. Someone that feels represented by Bad Bunny is a resource teacher in DVC, Viviana Navarro. 
"I think that he is just open-minded and using everything in his power to make statements and speak out about things," she said. 
In other words, Benito is such a liked artist because he uses his power in the right way. In Puerto Rico, he is a spokesperson. Many times when an artist starts to get their name out there, they tend to forget their roots and become very Americanized, and since he started music he has been himself. In fact,  he has done more than a lot for Latinos. 
Furthermore, the mistreatment of women, which is widely known and associated in Latin culture, has been a recurring motif throughout Bad Bunny's musical career, shedding more light on the subject. To appreciate the strength of Bad Bunny's musical pull, it is important to first understand where it comes from.
When the flier was released and people saw he was one of the headliners, many felt proud of this accomplishment. However, others questioned why it took 24 years to headline a Latino artist. Leanna Alvarado, a student at DVC, also pondered this question. 
"When I first found out that he was the first, I was very surprised, because you'd think other artists would over the years have already hit that accomplishment," Alvarado said.  
In fact, this year's festival was the most diversified because all the artists headlining are non-white artists. K-pop girl group BLACKPINK is the first Korean and female group to headline. As for the third headliner, Frank Ocean is returning after being canceled in 2020 during the pandemic. 
Even though this is such a huge accomplishment for everyone, it's still hard to believe that just now in the 21st century is when people are seeing a huge change in headliners compared to previous  years. 
Leave a Comment