DVC Club Fair 2022: Successes and Shortcomings
September 16th, crowded halls and busy booths were the image of DVC's Tenth Annual Club Fair. Taking place during the beginning of each school year, the club fair is essential to DVC culture. Several booths spread throughout the four wings offering a wide variety of clubs based on interests, helping as a catalyst to allow people to explore more things and develop community.
Reactions about the Club Fair from students varied greatly, with some expressing their overall enjoyment of the experience, and others holding an overwhelming sentiment with the discontent for the lack of organization and order. 
One junior stated, "I think it went pretty well. I liked how everything was displayed. [There were] a lot of people… [but] it was a good setup."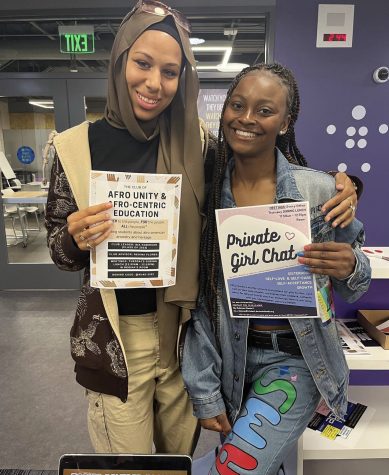 However, a senior who also wished to remain anonymous contradicted that statement, stating, "It was a little overwhelming at some point. Just because everybody's screaming…I was a little confused about the clubs over there[in the freshman and junior wings] because we had been released into a different area. So it felt like there were only clubs here until, basically the end [when] I saw the rest of them," she said. "Other than that, I think it was pretty cool. There's definitely less of a variety then like the past years, but the ones that they did offer were pretty cool."
As to be expected, the DVC staff had more logistical notes in mind when relaying their experience with the overall organization of the club fair this year. Jackie Martinez from the front office presented her complaints in a practical manner, as well are her compliments of the club fair.
"I noticed that too many tables an
d too many clubs were in one area. There was still so much space around campus that they could have occupied, so it just allowed for a big crowd in one area and didn't allow for others to see what was across from them. Signs were hidden because people were just kind of covering all the other areas, it was hard to view," commented Martinez.
In addition to that, some clubs attempted to bring in more attention by offering incentives that ranged from cookies to stickers. This seemed odd to some of the DVC staff.
"The other thing I noticed is that [they were] really big on giving props and snacks to encourage other people to sign up for their club. I felt like they were giving them away to just anyone, even though they weren't signing up. And it was like a snack day rather than an informative club day. I feel like it was just a lot of more of a meet and greet," Martinez said.
Club creation and presentation for the club fair is open to all with any focus of the Club President's desire, however, there are certain restrictions in place to ensure there remains no exclusivity to build and promote a positive community atmosphere. Vice principal Andrew Daramola helped define these restrictions which allow the school's culture to foster.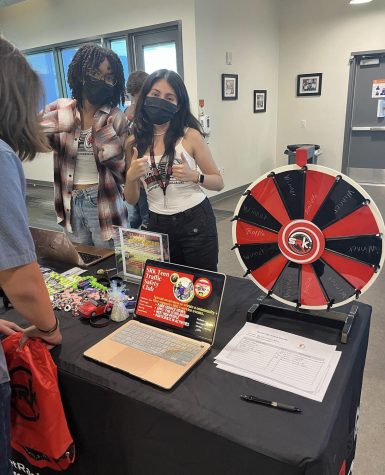 "In terms of the ethos or the spirit of clubs in Da Vinci, [clubs] can't be discriminatory. So, there can't be an application process to be a member of the club. They have to be potentially open to everybody… Also, if it was inappropriate, or something that was detracting from DVC values, we would have to not approve a club," Daramola said.
Even with these restrictions, some clubs happen to pass the radar. One example is this year's Club of Gentlemen or Rizz Club, formerly known as the Gentlemen's club. The club is led by a male senior, with its focus being helping its members talk to potential romantic interests. However, the controversy does not lie in the name itself, but the assumptions of the topics and lessons that this club is set to explore, especially in the way the club presents itself to the public. 
As stated by the anonymous senior, "I thought it was a little demeaning. I feel like it's one thing if you want [to] conjugate with other men, because there are women's clubs, men's clubs, whatever, that's fine. You can have your own opinion on those kind[s] of things. But then, their whole gimmick was to pick up girls and how to talk to women…I just thought it was a demeaning club as a woman… Typically, throughout history, gentleman's clubs have been places where [women are] objectified and places where women are completely expedient."
Many are uncomfortable with the purpose of the club, as well as the misogynistic message it presents. Clubs should be able to foster a positive community, not to compromise it. This brings to light the important question of how it could be allowed as a club in the first place. 
Daramola responded, "Working with all clubs to make sure that–like that they're appropriate and that they're representing what DVC is… [We] just work with all clubs to make sure that they're representative of our school."
Club advisor of the Club of Gentlemen, 12th grade Government teacher, Tim Regalado, also recognized this mission, as he disclosed his agreement to be club advisor came with the intent to monitor and facilitate meetings in a more respectful manner. 
"They wanted to start a club that was for talking to romantic interests and things like that. I thought that it was a good idea but also a dangerous thing for kids to do. So, I wanted to oversee and make sure that I am giving them guidance as to the right way to treat people and not turn it into something that could be potentially harmful," Regalado said.
While starting new clubs, it is also important to pertain to the spirit of non-discriminatory, school appropriate values in order to not take advantage of the opportunities and and resources that the school provides clubs. Such resources can include funds, classrooms, and ultimately, the advisor's time. After all, the main purpose of the clubs remains very clear.
"We work with all the clubs to make sure that they're appropriate and that they're properly representing what DVC is," Daramola stated.
But what about the case in which clubs don't meet at all? Defined as club fraud, it can be pulled off for a number of reasons, for the sole reason for college applications to scholarships. Principal of Da Vinci Communications, Erin D'Souza her stance on club fraud and how it can make an impact on DVC culture. 
"We want real clubs going on. If there are clubs that don't really exist, or clubs that aren't really real, I think just to [have] a conversation with a leader. It's not really serving anyone else."
Club fraud may threaten DVC 's open policy for club creation as it could create barriers when it comes to creating future clubs. After all, clubs foster an environment that allows freshmen to better assimilate into highschool and leave behind middle school behaviors. They help students begin to develop leadership and collaboration skills, along with much needed social skills following the pandemic and end of mandatory online schooling. 
When it comes to why clubs are so important to DVC, especially this year, Daramola shared this sentiment: "I think that club culture is something that makes Da Vinci really unique. And the past couple years with COVID, you know, the clubs haven't been so prominent and so it was good to see so many clubs," he said.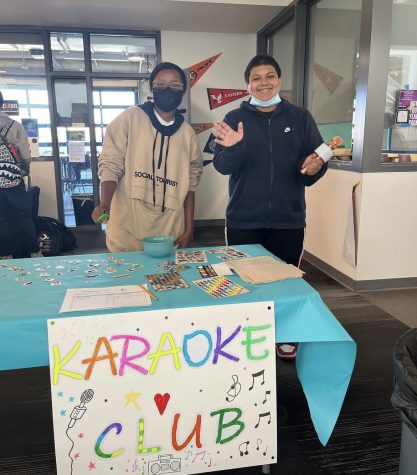 Another benefit is how multiple clubs can improve the look of your college applications. Upperclassmen should be looking towards the future and taking into consideration how extracurriculars can shape their transcripts.
With this in mind, is hunting down club fraud worth the fight, since it can limit the open policy that DVC has committed to? 11th grade math teacher, Donald Puathasnanon, revealed his testimony. 
"Is it worth the fight to prevent those clubs from happening with the risk of people not starting clubs? The intention might have been to put it on a transcript. But if you have good club members, you want to take the role of making sure that clubs still exist, then it exists," Puathasnanon said.
This brings up the point that attempting to regulate fraud may discourage people from forming clubs, as there are too many requirements to fulfill. This can ultimately end up being detrimental to DVC culture, the very thing that teachers and students aim to build and protect. Whether that may be true or not, only time can tell.
Leave a Comment