Black History Through the Eyes of Art and Culture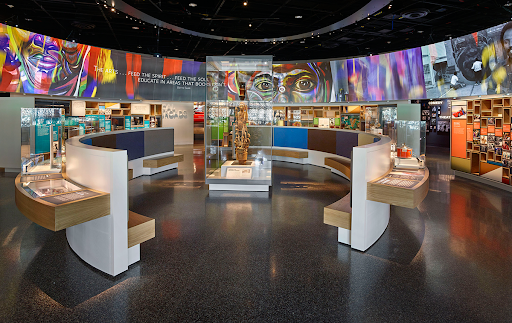 National Civil Rights Museum – Memphis, TN :
America wouldn't be what it is today without the impact of African Americans. Black history is shown all year long in museums, but February is the only month of the year that is dedicated to celebrating all types of Black history and it is important to know the role Black people have had in America's evolution. Covid-19 has put a hold on many things, but it hasn't stopped these museums from showing African Americans' place in the world by showing different types of Black culture and Black history celebration events.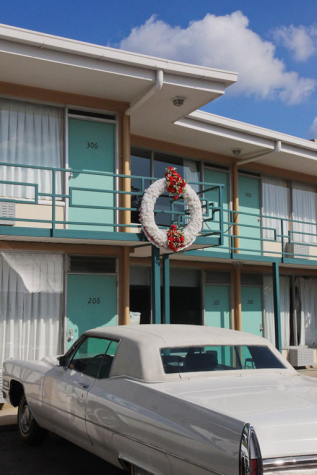 This museum portrays Black history starting from slavery, all the way up to when MLK was shot. Different momentous events and people in history are on display such as; the killing of Emmett Till, the story of Rosa Parks, the years of segregation, and what that looked like in schools and restaurants. On their website, they have about seven online exhibitions that show what Black resilience and power really looks like. Some of those exhibits include Slavery in America, what student sit-ins looked like, and the Montgomery Bus Boycott, which are events in Black history that show the culture of resistance.
Martin Luther King Jr. is one of the most important people in Black history. He was a huge influence on the Civil Rights Movement in the 1960s and is famous for his "I Have a Dream" speech. The National Civil Rights Museum is located at the Lorraine Motel where Martin Luther King was assassinated. It shows the balcony he was standing on and what the motel room looked like. 
California African American Museum – Los Angeles, CA: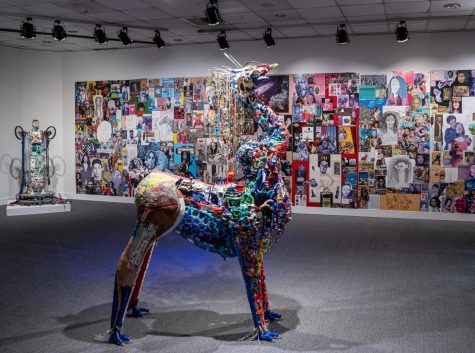 Throughout the California African American Museum's collection of artifacts, they not only have historical objects but also include art from the African diaspora and African-Americans from all over the United States. The California African American Museum's main vision and goal is to support all African American artwork and show how it has had an impact on American history. On their website, they have four online galleries of beautiful Black artwork and also have many events throughout the month of February to celebrate Black History. Some upcoming events are Men of Change: A Healing Circle, which is a discussion and panel for Black men, and In Conversation: Lynell George and Adrienne Maree Brown on Octavia E. Butler, which is a conversation between different activists and their books on social justice. 
The California African American Museum was founded in 1977 and became the first fully supported museum of Black art, culture, and history. Their artifacts show how African-Americans played a role in American history, specifically American's west economic, political, and cultural history. Many different types of art are portrayed such as landscape painting, modern art, historical objects, and features.
Museum of African American Art – Los Angeles, CA: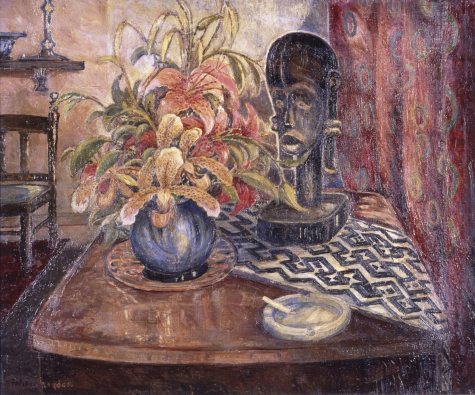 The Museum of African American Art educates their visitors about how art was made years ago by Black people. It shows the culture and experiences they have endured and how they have shown that through their art. On their website, they show the Palmer C. Hayden collection along with his John Henry Series with full pictures and captions for a deeper explanation of the artwork. 
This museum presents years of African-American art. The main part of their artwork exhibit is the Palmer C. Hayden collection. He was an African-American painter who was prolific during the Harlem Renaissance. In his paintings, he expressed what his everyday life looked like living in Harlem. The Harlem Renaissance was a big movement and cultural celebration in the 1920s to the 1930s for Black people. It was the time where their art, music, fashion, theater, politics, and culture really blossomed, and Palmer C. Hayden was a famous artist during this time.
National Museum of African American History and Culture – Washington DC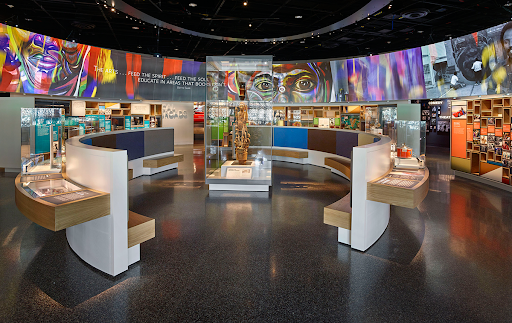 This Smithsonian Museum has over 36,000 artifacts on display and each one speaks to the resilience of Black culture. On their website, they have about 10 exhibitions that each tell a different story of Black history and also many events that have happened as well as upcoming events to celebrate Black History Month. Some exhibitions they have are A Changing America, Cultural Expressions, Slavery and Freedom, and We Return Fighting and each of those exhibits shows a different part of Black history in America. For this year, they have planned many different STEM events for middle school and high school kids who want to learn about careers in STEM from African American professionals. 
This museum is another museum that portrays African-American art and history. The main difference between this museum and the others is that their mission statement is to tell American history through the lenses of African-American history and culture. This museum emphasizes that without African-American history, there wouldn't be a lot of America that we have today. 
National Underground Railroad Freedom Center – Cincinnati, OH: 
The National Underground Railroad Freedom Center reveals untold stories of heroes during the Underground Railroad era and really shows what true freedom became after the Underground Railroad. On their website, they have four exhibitions of different freedom heroes during that time period and also have planned events and different lesson plans for people who are interested in learning more about Black history. One planned event they have is called Unmasking the Realities: This is Our America which is a panel discussion about what has happened this year at the Capitol and reflecting on America. 
The Underground Railroad is a very famous event in history that is known for freeing slaves. Harriet Tubman, a former slave herself, escaped and went back to free 100s of slaves. This museum tells the story of the Underground Railroad more in detail but also tells the other stories and events that were happening during that era. The museum also has a very significant location which is only a few steps away from the barrier that separated slaves in southern states and the free states of the north.
Northwest African American Museum – Seattle, WA: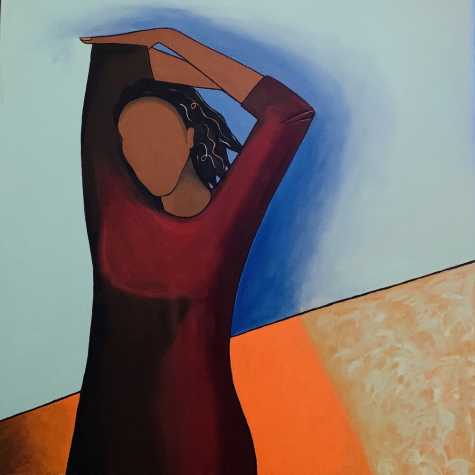 The Northwest African American Museum's mission is to portray Black history that has put a mark on the Northwest and to show that African-Americans are a very vital part of America's heritage and future. On their website, they show two exhibits that show different sculptures from history and celebrate iconic Black women through beautiful artwork. They've also had many events that have happened and have many upcoming events to celebrate Black History Month. One event planned is called "That They Lived" with Rochelle Riley which talks about different African American women who have made history. 
African-American history has happened all over the world, but this museum focuses on the footprint that African-Americans have put in the Northwest. They tell stories of how Black people survived different events in the northwest through art, culture, music, crafts, and literature. African-Americans who have come from different countries are also presented in their artifacts.