The Magic and Cinematic Mastery of Hayao Miyazaki
From flying castles of magic, rust and machinery, to ocean princesses and aeronautical engineers, 80-year old master storyteller Hayao Miyazaki has never ceased to amaze and captivate audiences everywhere with every theatrical release throughout his astounding animation career of 36 years.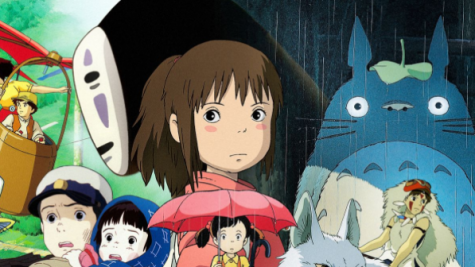 Since its inception in June of 1985, dynamic duo Hayao Miyazaki and Toshio Suzuki have produced some of the most iconic films cinema has seen in animation. From short films to earning Oscar nominations with nearly every theatrical release, Studio Ghibli has never stopped making its breathtaking pieces of cinematic art.
With Mayazaki's films stretching all the way from the year 1984 to 2021, his titles include Nausicaä of the Valley of the Wind, Castle in the Sky, My Neighbor Totoro, Princess Mononoke, Howl's Moving Castle, Ponyo, and his final piece The Wind Rises in 2013 to name a few. His 2001 feature, Spirited Away, won an Academy Award for Best Animated Feature. 
The reason for such overwhelming success and praise has emerged from his very interesting creative process. There is meticulous attention to detail, painstakingly hand-painted backdrops, and incredible worldbuilding in all of his films.
According to a cinematic breakdown from The Captain's Log, "For Studio Ghibli, we see characters with hardships, flaws, hobbies, and livelihoods. It's uncommon to relate to a story at hand that is so beyond relatability. Yes, we want to see stories full of fantastical tales and characters, witches, demons, fairies, and more. Though, we, the viewer, also want to see ourselves in the characters, or at least aspire to have a lovely personality and outlook as one may have."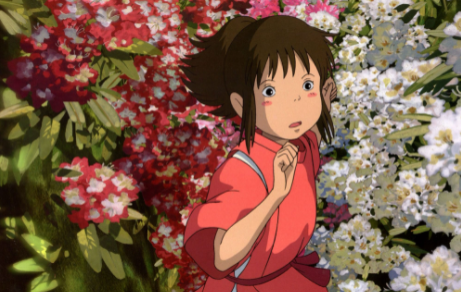 And on top of beautifully designed characters in both look and personality, we are equally blessed with Miyazaki's hand-crafted worlds of vibrant colors and foliage.
A key case in point is his four most iconic films. My Neighbor Totoro (1988), Princess Mononoke (1997), Howl's Moving Castle (2004), and Spirited Away (2001). These four films were considered the cinematic cornerstone to what put Ghibli on the map.
Aside from Spirited Away's enchanting attention to detail in aged Tokyo-centric architecture, My Neighbor Totoro, Princess Mononoke, and Howl's Moving Castle were full of majestic rolling hills and lush evergreen trees and brush. 
Vibrant blue skies and grassy green plains were the shots of scenery that made Studio Ghibli capture their signature art style.
But of course, all good things must come to an end. Even timeless animation styles. With Studio Ghibli and Miyazaki's final release of The Wind Rises (2013), the prolific director stepped down from the spotlight to retire from the film industry. With his final film surrounding a Japanese aeronautical engineer designing planes for WWII and falling in love with a woman in the process, Miyazaki delivered his last cinematic picture with a bang. He earned another Academy Award Nomination and much love from fans around the world with seeing his signature blue skies and fluffy clouds again. 
In the recent aftermath, there has been some good news too! Miyazaki has been confirmed to be coming out of retirement after four years, in order to leave behind a feature film project for his grandson in 2023, titled "How do You Live?"  It is said by Miyazaki that the film will be a goodbye message to his grandson, as a gesture of appreciation and love in a final release to complete his legacy. As we await this somber goodbye of animation's most prolific director, we sit and stand by with tremendous anticipation.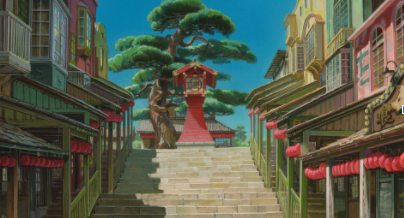 View Comments (3)