Keeping Up with the DVC Alumni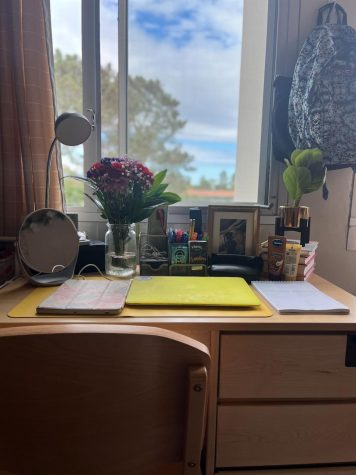 Currently, DVC seniors are preparing to take on a new chapter in their lives. During exciting and nerve-wracking times like these, it's essential to look back on those who came before.
Four DVC alumni studying across the country gave insight into their college lives. 
Jaylon Jones, from the class of 2022, attends Stanford University. Though all students come in undeclared, he plans to major in Political Science, although he is still unsure if he will also major in Communications. Jones expressed his reasoning for studying at Stanford in relation to his passion for politics. 
"Stanford is consistently ranked as one of our top and I was like, if I'm going to study politics, I want to make sure I go to the place that can do it best." 
As Jones can attest for, it is important to consider colleges that have strong programs for the field a student is interested in pursuing. 
Logan Evans, from the class of 2021, attends Duke University in Durham, North Carolina. She is considering majoring in Earth and Climate Science, Environmental Science, or Environmental Science and Policy. Evans described her thought process when deciding which university to attend. 
"I kind of wanted a change. I feel like it's a good opportunity to live somewhere different. But I've only ever lived in California and Los Angeles. And also, just like doing research into schools, I kind of knew that I wanted to… do something environmentally related, like marine science," Evans revealed. 
Moving away from home to a brand new place comes with many challenges. Makayla Wilson, another alum from the Class of 2022 who attends UC Santa Barbara, and Jones both struggled with being away from the familiarity of Da Vinci. Wilson shared her thoughts on how being in the Wiseburn school district for over a decade affected her college experience. 
"It's so hard because [I have been] in the Wiseburn district for forever. I knew the same people I went to high school with since elementary school. So it's kind of like, when you come here, you know nobody. You really have to introduce yourself to like 500,000 million people. And it's like, you want to make connections because you don't want to feel alone. But at the same time, when it comes to your class schedules, you're not going to be with those people because everybody has their own different avenues," she said. 
Jones expressed a similar sentiment.
"You're getting your own little group and your own little space. But sometimes it takes people longer," he said. "I've only been here two weeks, and I'm already like, 'Why don't I have a space? Why don't I have a comfort zone?'"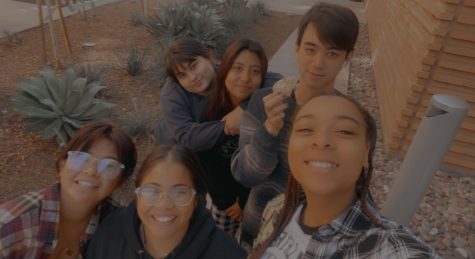 On the other hand, Kadi Donis, a Psychology major at UC Riverside who graduated from DVC in 2022, mentioned that her challenge is finding balance and time management. College is not as structured as high school, so she had to find new ways to manage her time. Donis shared her experiences when approaching classwork. 
"I say you really have to be on top of your A game because assignments [pile up] on top of other assignments…You have to be on top of due dates because, you know, they're very strict on late assignments," Donis said. 
Despite having to overcome hardships and the endeavor of adjusting, they've all had major accomplishments in their journeys. 
A major accomplishment for Donis was that she got her driver's license. Jones had an internship with UCLA Health. He uses the skills he's gained from the internship and applies them to his everyday life. Evans' biggest accomplishment has been creating new relationships on campus and connecting with both her professors and peers. Wilson's biggest accomplishment was first broadcast on UCSB's network, KCSB. 
Each of the alumni took time to reflect on their high school experiences and offer advice to the students of DVC. For juniors and seniors, Wilson focused her advice on the importance of time management. 
"Find out your time management now. Because I mean, I'm the queen of procrastination," Wilson said. "Like I will wait till the very last minute to turn in anything. I think having a balance now and figuring it out now is going to help because, I mean, the quarter system, it just moves so fast. So if you figure that stuff out, now you will be good."  
Jones wanted to remind juniors and seniors to prioritize their passions. 
"Whatever you think you're good at? Hone in on it. Like, go throw a couple of eggs in the basket, throw a few more eggs in that basket and really dive deep into it," Jones advised. "Because you have to…ask yourself, like, what if I put 100% effort into this? What if I can do something with it in my life?" 
For freshmen and sophomores, Jones emphasized how vital it is to make an impact in the initial years of high school. 
"I would definitely tell them that although college seems far away, the choices you make [get you] accepted into colleges…You shouldn't be a prisoner of your past. Your past is also a good indication of what you're doing with your time and who you're becoming as a person," he said. 
In terms of the logistics of choosing a college, Donis recommends that upperclassmen start asking themselves questions they need to know for when they apply to school. 
"My advice for juniors and seniors is to start looking into the colleges that they believe they will fit into, the type of course that they will be taking in college if that is actually the major they want to go to, if they're going to change their mind in the future and if, and if that's going to fit their budget when they start going to college," said Donis.
In terms of what freshmen and sophomores should be doing, Evans advised them to start planning and connecting with teachers and friends. 
"Start formulating those connections, start doing research about where you might want to go. [Though] it's early in your time in high school to figure that out, it's not as [stressful]… Also, general advice I would say is you don't have to 100% know what you want to major in [or] what you want to study," she said. 
As for final advice, Evans revealed insight about the light at the end of the tunnel when it comes to college applications. 
"Since right now it's application season, I know everyone says it will all end up being okay. And that sounds super cliche, but it is very true," said Evans. "Wherever you end up, make the most of that experience." 
Leave a Comment